We have experience in anything from high volume production, welding/fabrication, to general repair of anything from mixing bowls to combines.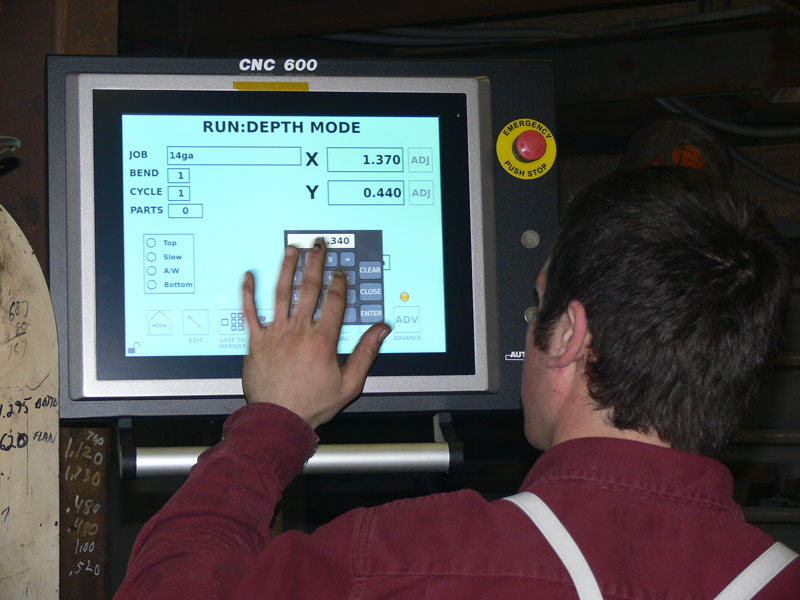 We have a 5' x 10' cnc that cuts up to 3/4" thick mild steel, or 5/8" thick Aluminum, enabling us to cut parts to the exact shape needed for your product/project, and two Press Brakes, one is a 14', 150 Ton machine, that is capable of forming 10' of 7ga or up to 14' of lighter gauge materials, the other is a later model 6', 60 Ton machine that we use for smaller High Precision parts.
We have all your welding needs covered with various Semiautomatic welding machines for general welding, a Robotic Welding cell, with a 60" turntable for high volume parts, with GMAW capabilities in Mild Steel, Stainless, and Aluminum. And also a Variable Frequency GTAW (tig welding) machine. All our parts are, welded to AWS D1.1 standards, and we can produce a Certified Welding Inspector report apon request.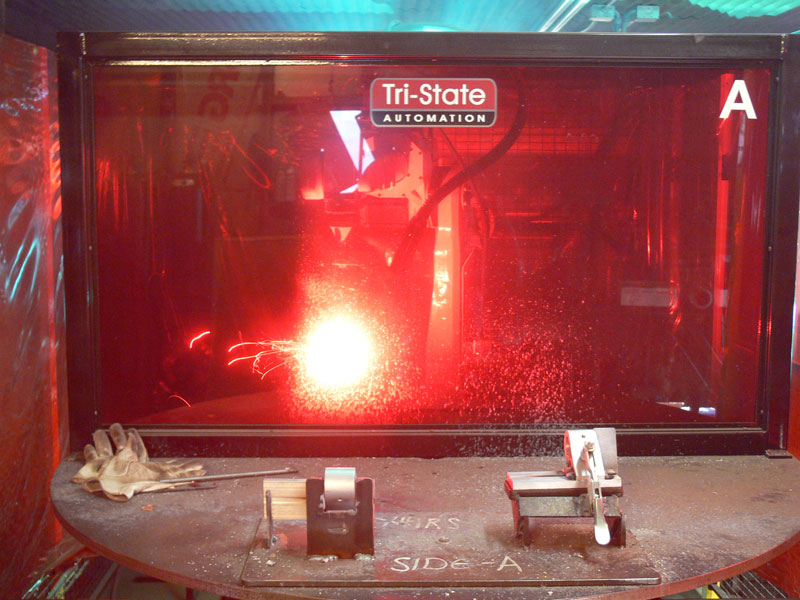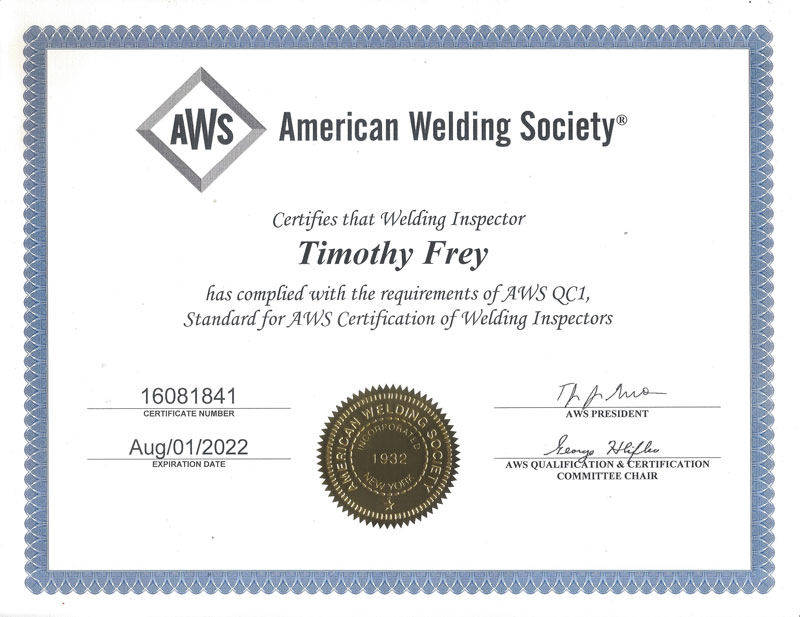 Fabricating precision and durability with integrity and promptness
Browse through some of our work and equipment - CNC Plasma Cutters, Robotic Welders and more