You paid good money for your dumpster. But time, the elements, and perhaps mishandling have left you with a hard to use, malfunctioning, and downright ugly unit. Here at Highball Fabricators, we can get your dumpster back into shape. Whether you have damage from sprung sides, bowed top rails, punctures, rust, broken rollers, a malfunctioning latch system, or other damaged parts, we can not only fix it, but it is very likely that we can upgrade it for you. And if all you need is repainting and a new logo application, we can do that as well.
Why should you trust your dumpster to Highball Fabricators?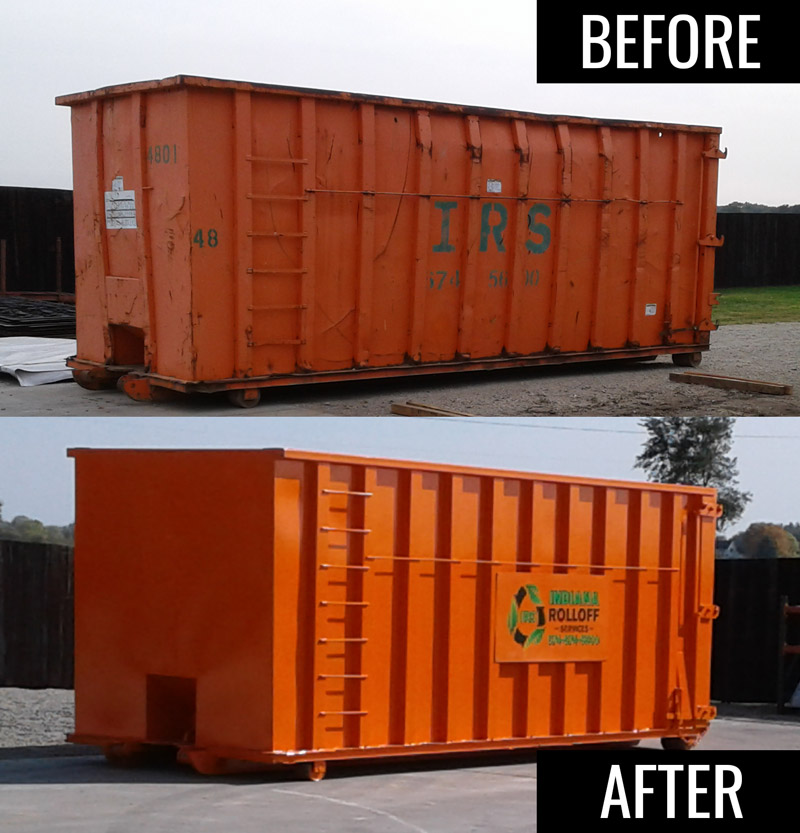 Here at Highball Fabricators, we pride ourselves on our high quality dumpster repair work. We know how important image can be for a business, and a worn out, barely functioning dumpster reflects badly on your company and can result in lost customers. If you have dumpsters that need repairs or upgrading, contact us for an estimate. We will give you high quality work, courteous service, and a reason to come back!
If you are looking for new durable, high quality yet economical roll-off dumpsters, you should contact us immediately! We manufacture tub and can style roll-off dumpsters that are simply top of the line. Let's look at some of the features…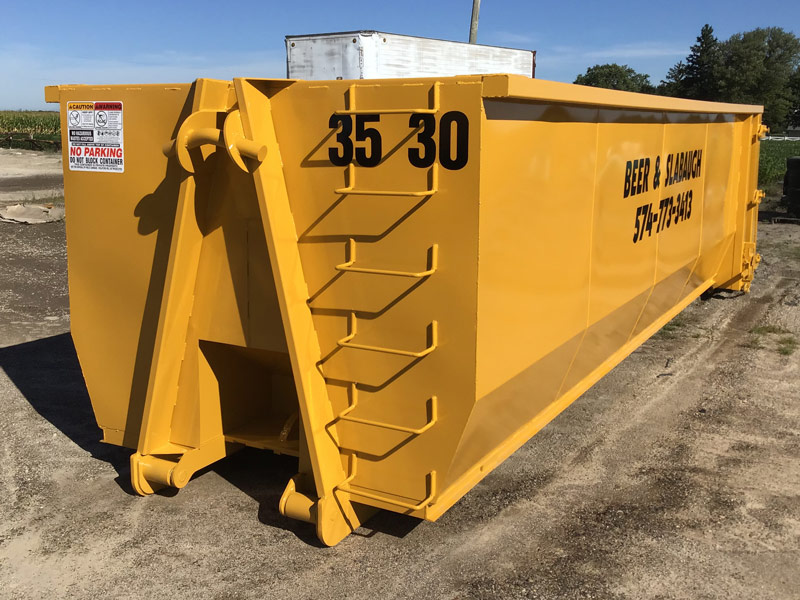 In addition, all dumpsters come with a standard inset cable hook, and a custom designed, extra heavy latching system, giving your sidewalls the support needed to keep them standing straight. Lift hooks are an option, added at your request, to your specified height.
We will match custom paint colors for orders over 5 units, or for repeat customers, and can also apply your logo or signage. Contact us today to get a quote for your next dumpster.